---
What We Do
We build inclusive market systems to benefit poor and disadvantaged communities in developing countries.
Inclusive markets provide people from these communities with opportunities to improve their lives and livelihoods.
---
Promoting Inclusive Markets
---
People cannot escape poverty by living and working outside of the mainstream society and economy.
We remove barriers to their inclusion by leveraging private sector resources and mitigating the risk in business transactions between local players.
---
S3IDF supports partners' work globally while focusing our own projects and programs in Asia.
---
Systems Level Approach
Poor and disadvantaged communities cannot escape poverty by living and working outside of the mainstream economy. By integrating incentives, reducing transaction costs, and mitigating lending risk, S3IDF creates business transactions that are beneficial for entrepreneurs, financial institutions, and technology providers. We adopt a systems-level approach to influence the business-as-usual practices of these players, making them more inclusive of the poor.
---
---
Technology Neutral
S3IDF starts with community needs, not pre-packaged solutions. Once we understand community priorities we match appropriate technologies and business delivery models. We source and facilitate access to a variety of different renewable energy technologies, livelihood enhancing equipment and vehicles, and water and sanitation solutions.
---
---
Productive Use
Access to technology can greatly increase living standards. However, S3IDF understands that for poverty alleviation to result, technologies must also increase productivity and open up opportunities for new livelihoods and income generation.
---
---
Replication
S3IDF uses replicable business models to reach disadvantaged communities. We believe that small-scale businesses that are designed to meet local needs and are owned, operated, and staffed by local community members have the greatest potential for long-term impact. Replicable business models are adapted to local conditions in new communities. With each new business, we become more efficient and gain valuable lessons that can be applied in other communities.
---
Local Private Capital
There is not enough development and philanthropic funding available to address global development needs. This means that more private sector capital must be mobilized. We use philanthropic and development funds to reduce the financing risk for banks and financial institutions, encouraging them to finance entrepreneurs who would not be able to access these private sector funds otherwise.
---
---
Gap-Filling Finance
Entrepreneurs from poor and disadvantaged communities often need more capital than microfinance institutions can lend. But without savings or assets for collateral they cannot access bank or other financial institution financing. S3IDF helps entrepreneurs secure financing, often through guaranteeing part of their loans.
---
---
Adaptable Approach
S3IDF's Social Merchant Bank Approach (SMBA) is adaptable and can be tailored to local conditions and applied across different geographies, cultural environments, and market conditions.
---
---
Advisory Services
To achieve broader and greater impact within poor communities around the globe, S3IDF advises donors, governments, practitioners, local financial institutions, and technology providers on how to integrate inclusive market-based approaches into their own operations.
---
S3IDF works to achieve broader and greater impact within poor and disadvantaged communities around the globe by changing development mindsets and business practices.
We build the capacity of development practitioners, donors, governments, financial institutions and technology suppliers to incorporate inclusive market principles into their own projects and initiatives.
---
Selected Examples of Our Work
Capacity Building Activities
We frequently present our Social Merchant Bank Approach (SMBA) at conferences to raise interest in and awareness of market-based solutions, offer capacity building workshops and training for a range of audiences, and advise donors and practitioners on how to incorporate inclusive market principles into their own operations and projects.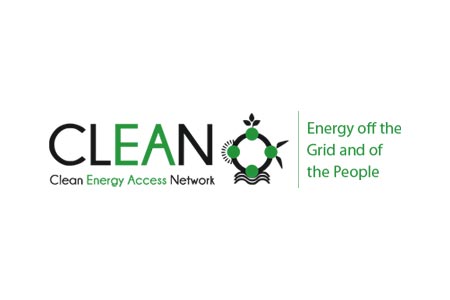 Clean Energy Access Network (CLEAN)
Founded in 2014 and currently hosted by S3IDF, the Clean Energy Access Network (CLEAN) is a membership-based organization that brings together diverse stakeholders across India to improve energy access for the rural and urban poor through access to finance, policy engagement, skills and training, and technology solutions."
SMBA Application in Nepal
S3IDF worked with United States Agency for International Development (USAID) and Asian Development Bank (ADB) to explore opportunities to apply the Social Merchant Bank Approach (SMBA) in Nepal through an examination of revolving fund structures and a pilot test of the SMBA in the Improved Water Mill Programme (IWMP). An ongoing application of the SMBA in Nepal has the potential to impact hundreds of thousands of people.
"To meet the goal of reducing extreme poverty, the financial resources required will be far greater than the current development financial flows. A strong collaborative effort involving governments, developmental institutions and private enterprises will be required. Leveraging philanthropic and developmental capital to bring in more local and commercial capital to support small and medium scale enterprises will be essential. S3IDF with its Social Merchant Bank Approach is not only helping to create small-scale enterprises but also ensuring that the economic benefits are truly pro-poor."
– Anand Rao, Co-Founder & Managing Director, Chaitanya India Fin Credit