Our Portfolio
Our project portfolio spans a variety of sectors, including solid waste management, agriculture, and energy.
We leverage existing market forces to support entrepreneurs and benefit poor and disadvantaged communities, ultimately promoting inclusive development.
We partner with waste workers to improve municipal waste management systems, contributing to a cleaner, more efficient waste economy.
India's formal solid waste management system is overwhelmed, resulting in ever-expanding landfills and critical services gaps. The ability of the informal sector to increase recycling and fill these gaps is regularly overlooked and undervalued, thus re-enforcing dysfunctional waste management practices.
Krishna's Story
"My aim has always been to make something out of my life but I had not had an opportunity, until now"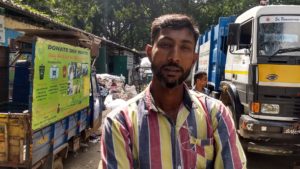 January 10, 2018
Sector Update: Door-to-Door Municipal Dry Waste Collection in Ward 168
For most of us, solid waste (trash) holds no value, but millions around the globe are reliant on the debris of …
November 7, 2017
Sector Update: The Changing Landscape of Bengaluru's Waste Management Systems
This article is the first part of our new series on Bengaluru's waste workers, highlighting the challenges …
We strengthen farm livelihoods by connecting small and marginal farmers with the capital, training, and machinery they need to increase productivity, improve incomes, and manage land resources sustainably.
Agriculture is a critical facet of India's economy and growth, yet the small and marginal farmers who cultivate 85% of the viable land in the country are struggling to grow and sell enough crops to sustain themselves and their families. Farmers' relatively small plot size and low education levels often preclude them from accessing formal financing, building business plans, or connecting with technology suppliers.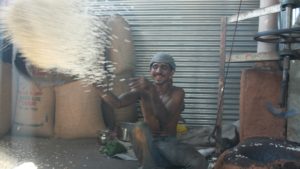 November 9, 2017
Understanding Indian Agriculture: Small Plots, Systemic Challenges, & Solutions
What does it mean to be a marginal Indian farmer? To have a hectare …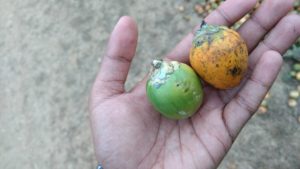 November 14, 2017
Sector Update: How S3IDF is Working through Collectivization to Create Jobs and Raise Incomes in India
Small and marginalized farmers in the Sirsi region in India face many …
We build the capacity of local entrepreneurs to operate enterprises and help them secure energy-dependent technology that improves the standards of living in their communities.
Without access to reliable, affordable energy the poor will not be able to prosper. By extending access to energy-dependent technologies and energy services through sustainable business models, communities can become more productive, generate income, and build assets.
Manjula's Story
"I had an 11 lakh ($17,500) loan to pay for my husband's hospital fees. I paid it all back from the income from the batteries."
November 10, 2017
Concept Brief #1: Technology Buy-Back Agreements: Financial Intermediation in Pro-Poor Investment Deals
This Concept Brief is part of a series on financial intermediation in small-scale, pro-poor investment deals in developing …
November 7, 2017
Stories From the Field: Ilkal
Saris are the traditional clothing worn by women in India. One town known for its unique hand-loom saris is …