Rohinee Ram Shashidhar
Rohinee@S3IDF.org
Storyteller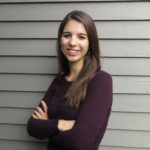 Emma Marks
Emma@S3IDF.org
Program Coordinator
Events
Upcoming Events
Past Events
CII CSR Experience & Impact Summit
March 9, 2019 | CII has envisaged a national movement for mainstreaming CSR for sustained inclusiveness as part of its social development agenda and make CSR an actionable business agenda as well.
2019 Social Enterprise Conference
March 2-3, 2019 | The 20th Annual Social Enterprise Conference (SECON) at Harvard will bring together top leaders, practitioners and students on March 2-3, 2019 to engage in dialogue, debate, and expression around Social Enterprise.
MIT India Conference
February 16, 2019 | The theme of 2019 conference is "India's Competitive Edge". The conference aims to create an inclusive environment to celebrate India's diversity and achievements while exploring challenges and opportunities for future endeavors.